Invisalign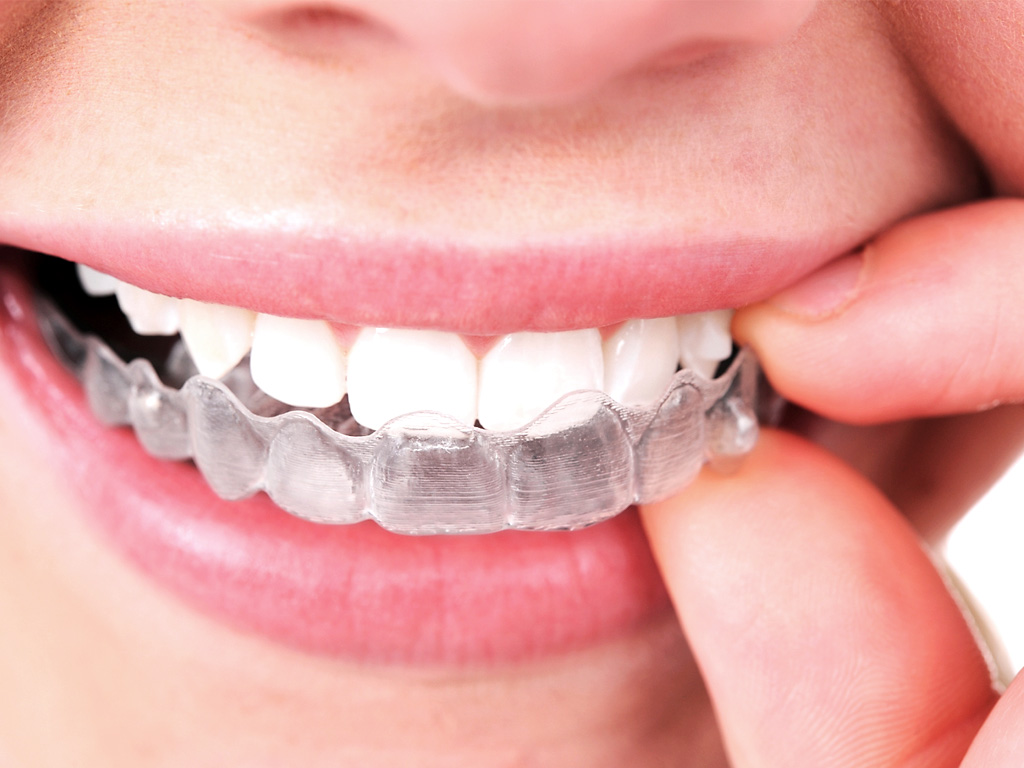 A healthy looking smile will surely enhance your overall physical appearance, allowing you to smile more frequently and freely! Most people only realize the obvious benefit of orthodontic treatment, which is to get a straighter more natural looking smile. But what's often overlooked and more important is that orthodontic treatment such as braces or Invisalign are effective treatments used to correct a "bad bite" or malocclusion – a condition where your upper and lower teeth do not align correctly. A malocclusion could lead to more serious problems relating to facial structure, chewing, and longevity of tooth structure.
Common Problems Associated With Malocclusion
• gum disease
• premature tooth loss
• affected speech
• abnormal wear of tooth enamel
• other jaw problems, including chronic pain
In some cases, your teeth may appear straight, but your upper and lower jaws may not align properly. There are a number of ways that can contribute to the misalignment of the jaws or teeth. Sometimes they are inherited. Other times they may be caused by a traumatic injury, loss of a tooth, or even prolonged thumb sucking as a baby. Correcting this problem as soon as possible will give you a healthier mouth with a great looking smile.
Benefits of Invisalign
Invisalign is one method of orthodontic treatment. It is regarded as the modern approach to straightening teeth. They are clear, smooth plastic aligner trays that fit comfortably around your teeth, and are virtually invisible. Once you're approved to receive Invisalign treatment, your dentist will guide you through the custom series of aligners. These aligners over time will gently and gradually shift your teeth in its correct position.
Invisalign requires no metal brackets or tightening of wires. They are easily removable, using your fingers to "pop" them in and out of place. Because of this, you could still enjoy most foods and drinks during Invisalign treatment. Just make sure you floss and brush thoroughly following all meals or beverage consumption prior to re-wearing your tray for best results.
When Should You Consider Invisalign
An ideal age to consider any type orthodontic treatment is as early as 8 years old. Early treatment beginning when the child is still growing produces optimal results. However, most dentist would not recommend Invisalign for children under 14 due to patient compliance and oral hygiene. Most of the time these two factors are lacking in adolescence, therefore children under 14 should consider alternative orthodontic treatment. Many young adults experience a relapse after having traditional braces during adolescence and therefore can be candidates for Invisalign treatment. Your dentist can help you determine if this is the best treatment for your condition and age.
How Long Do I Have to Wear My Aligners
During Invisalign treatment, each aligner tray is typically worn for about 2 weeks before starting the next. Your overall treatment duration will vary, depending on the severity of the misalignment. It is common for treatment to last about a year. However, some treatment will require 2 years. Following the completion of treatment, a retainer will need to be worn to hold your teeth in its new position until movement is minimized to less than significant.
The Mint Method
At Mint Dental OC, our Invisalign certified dentist will thoroughly evaluate your condition prior to recommending treatment. With any orthodontic treatment, there are limitations to what Invisalign can achieve. Our dentist will make sure you receive the proper treatment to achieve your goals and make your experience enjoyable!
For a free consultation, give our office a call.