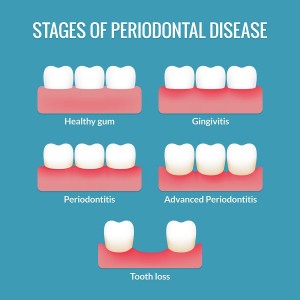 Gums bleed, that's what they do. If you're not into gum disease, you see a dentist. It's what you do. Okay, so we're just having a little fun with the popular Geico Insurance themed commercial. But in all seriousness, if your gums bleed, continue reading.
Are Your Gums Bleeding
There's a very good chance you've experienced having your gums bleed while brushing or flossing your teeth. One of the most common reasons why gums bleed is due to gum disease, and studies show 3 out of 4 Americans suffer some form of gum disease. Sometimes a little bleeding may not seem that big of a deal to you. You're not hurting anywhere else, no stuffy nose, no body aches. We get it. An occasional bleeding of your gums doesn't necessarily scream emergency. For this reason, many people just ignore it. Instead, people will brush less or avoid brushing and flossing in the affected area. This is a classic example of a small problem becoming a large one over time.
Why Do Gums Bleed
The most common reason why gums bleed is poor dental health, specifically plaque buildup along the gum line. Plaque comes from the food you eat that gets stuck in between your teeth and gums. When plaque hardens, it becomes tarter. As tarter accumulates around your teeth and gums, it starts to physically push away your gums, causing irritation and swelling. The gums may be noticeably swollen and are tender to the touch. This condition is described as inflammation of the gums. Inflamed gums are susceptible to bleeding, even at the slightest touch. Activities like brushing or flossing would really cause the gums to bleed.
You're Not Alone – Facts About Gum Disease
Most american adults have some form of gum disease, ranging from mild cases referred to as gingivitis to more severe conditions called periodontitis. According to the American Academy of Periodontology and California Dental Association, the following are facts concerning periodontal or gum disease.
➢ 3 out of 4 Americans suffer from some form of gum disease.
➢ Half of Americans over 30 years of age have the highest form of gum disease, periodontitis. That's every other person or about 65 million people.
➢ Periodontitis or advanced gum disease is the leading cause of tooth loss in adults.
➢ Gum disease is linked to heart disease, diabetes, and rheumatoid arthritis.
Okay My Gums Bleed, But Should I Panic
Gum disease, in general is very treatable. It is a slow progressing disease, which means periodontitis doesn't just show up over night. Early signs of gum disease are very obvious, and if proper actions are taken, the condition could easily improve.
The key is to be able to recognize the early signs. Bleeding gums during routine brushing or flossing is an easy indicator that your gums are inflamed, which is consistent with the early stages of gum disease. Soreness or red, puffy looking gums is another indicator. Halitosis, or bad breath is also a great indicator of gum infection. The bad breath stems from the bacteria in the infected area. So even if you brush your teeth, your breath will still be kicking pretty hard. If you've noticed any of these conditions you need to increase your oral care activities. You don't necessarily need to hit the panic button just yet, but you need to continue to carry out your normal brushing and flossing routine of at least twice a day. Be sure to let your dentist know about your symptoms and gums at your next dental cleaning appointment so you could be evaluated for periodontal disease. If your gums are really bothering you, consider scheduling an appointment sooner and have your dentist take a look.

Thank you for reading and don't forget to Like Us on Facebook. You'll never miss another blog!
Written by Dr. Kim H. Nguyen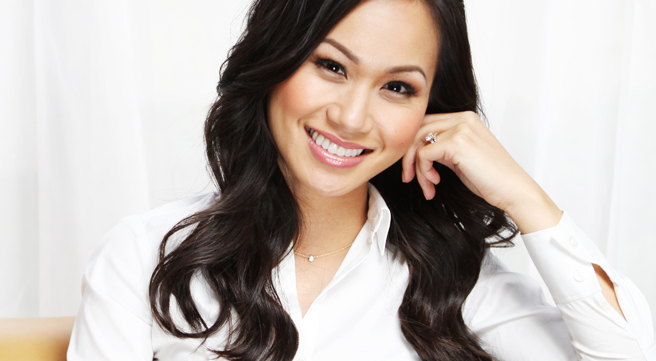 Owner of Mint Dental OC and is a leading dentist in Southern California.